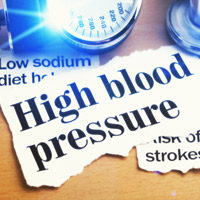 Although anyone can have a stroke, genetics and lifestyle habits put some in greater jeopardy than others. Atlantic Health System's stroke assessment can help you better understand your specific risk factors and provide you with recommendations for preventing a stroke. You should know your family history, blood pressure and cholesterol levels before taking this test to get the most accurate results. Once you have the outcome, share it with your doctor, so you can discuss ways to improve your health. Take the stroke assessment >



Stroke Programs and Screenings
Education and prevention can keep you and your loved ones healthy. We invite you to take advantage of the programs, support groups and screenings available. Adults 65 and older who are looking to stay well with age may benefit from events labeled "New Vitality."

Stroke Support Group
This group offers support and encouragement for recovering stroke patients and their caregivers.
Fourth Tuesday of the month; 6:00 to 7:00pm
(December's meeting will be held on the 17th)
Newton Medical Center
For more information and to register, please call 973-579-8620.
Stroke Articles