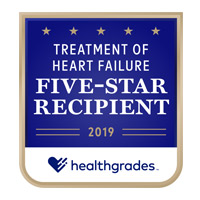 Healthgrades recently released their 2019 Report to the Nation, in which they ranked Newton Medical Center among the top 10 percent of hospitals for the treatment of stroke. They also gave us a five-star rating – the highest achievable – for the treatment of heart failure, respiratory failure and sepsis. Read more >

Blood Pressure Programs and Screenings
Education and prevention can keep you and your loved ones healthy. We invite you to take advantage of the programs, support groups and screenings available.

Tobacco Cessation Program
Learn how to quit smoking over the course of six weeks with the help of a certified tobacco treatment specialist.
Tuesdays through December 18; 5:30 to 7:00pm
For more information or to register, call 973-579-8373.

Assess Your Stress Level
Find out if you're over-stressed; no appointment necessary.
Wednesday, December 26; 3:00 to 5:00pm
Milford Health & Wellness, 111 East Catharine Street, Milford, PA
For information, please call 570-409-8484 ext. 501.
Blood Pressure Articles