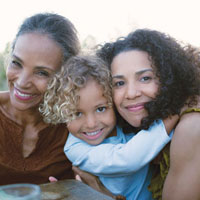 Don't let menopause, osteoporosis and other conditions common to aging women slow you down. Atlantic Health System Women's Health created wellness recommendations that address the unique needs of women in their 40s, 50s and 60s that can help you keep up with your kids or grandkids and make the most of your retirement. We cover all the preventative screenings necessary for your age, questions to ask your doctor and lifestyle changes that improve physical and mental health. Learn more >
Women's Heart Health Programs and Screenings
Education and prevention can keep you and your loved ones healthy. We invite you to take advantage of the programs, support groups and screenings available. Adults 65 and older who are looking to stay well with age may benefit from events labeled "New Vitality."
Assess Your Stress Level
Find out if you're over-stressed; no appointment necessary.
Wednesday, July 24; 3:00 to 5:00pm
Milford Health & Wellness, 111 East Catharine Street, Milford, PA
For information, please call 570-409-8484 ext. 501.

Heart Failure Support Group
Heart failure patients and/or their significant others can learn how to best manage their disease.
Second Thursday of every month; 1:00 to 2:00pm.
Newton Medical Center, Emergency Department Conference Room
For more information, please call 973-579-8364.

Quit Smoking Program
Learn techniques that can help you quit cigarettes and stay smoke free. Nicotine replacement products will be provided at no cost.
For upcoming dates and to register, please call 973-579-8373.
Women's Heart Health Articles